Marketing 2.0: Leveraging Social Media Influencers For Digital Marketing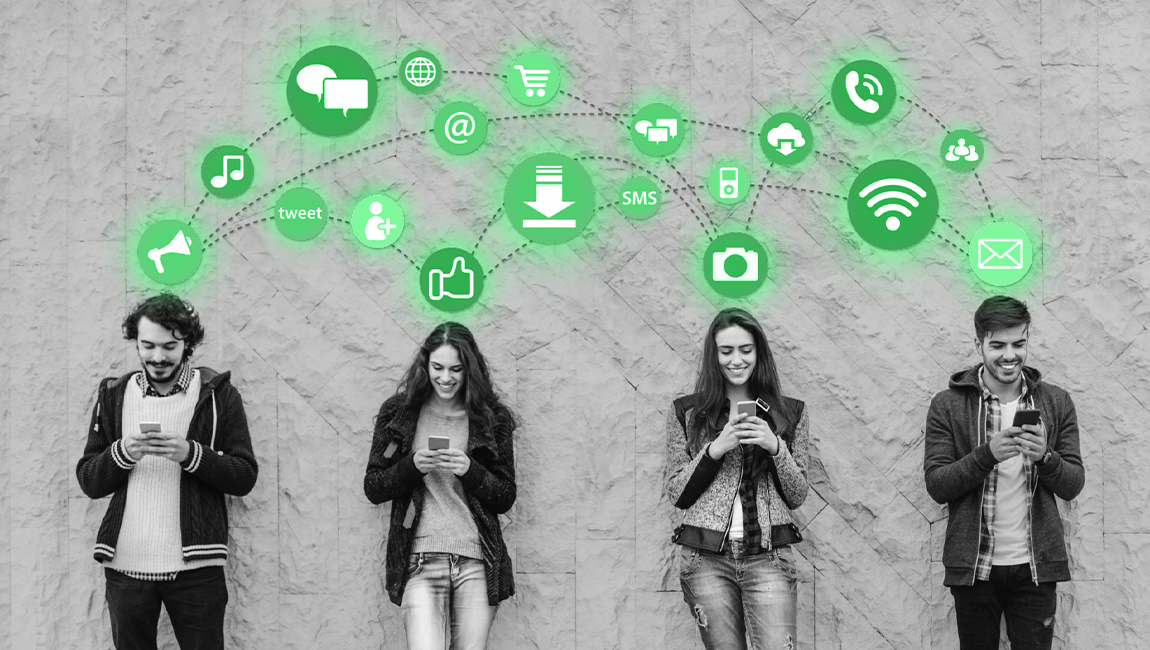 The Evolution of Marketing: The Rise of Social Media Influencers
Gone are the days of traditional marketing tactics like TV commercials and billboards. Today, the most effective way for brands to reach and engage with their target audience is through social media. And the key to unlocking the full potential of social media marketing lies in partnering with social media influencers.
The marketing world has undergone a significant transformation in the past decade, and the rise of social media has played a crucial role in this change. Social media has become an indispensable part of people's lives, and marketers have taken notice. The potential reach and impact of social media marketing have led to the creation of a new breed of marketing influencer – the social media influencer.
The rise of social media influencer marketing has changed the game for brands. Rather than just trying to get their message in front of as many people as possible, they can now target their ideal audience through a trusted and respected voice. The result? Higher engagement and conversions.
So, what does the future of marketing hold? It's clear that social media influencer marketing is here to stay and will only continue to grow and evolve as social media continues to play a central role in our daily lives. Brands that embrace this new reality will be well-positioned to succeed in today's ever-changing marketing landscape.
In this blog, we will explore the influencers role in social media marketing and how they have become a critical component of modern marketing strategies.
What are Social Media Influencers?
Social media influencers are individuals who have gained a significant following on social media platforms such as Instagram, Twitter, or YouTube. They have built a loyal audience through their content and can reach a large number of people through their posts and interactions.
These individuals can reach a large audience and influence their opinions and behaviors. They have become powerful marketing tools for businesses because of their reach and the trust they have built with their followers.
And because people trust and are influenced by those they follow and admire, brands are increasingly turning to social media influencers to promote their products and services.
How do Social Media Influencers Harness Marketing?
Social media influencers have become a valuable resource for businesses because of their ability to connect with their followers authentically. They can reach a target audience that may not be accessible through traditional advertising methods. Their ability to connect with their followers and build trust makes them powerful tools for promoting products and services.
For example, a beauty brand can partner with a famous beauty influencer to promote its latest skincare products. The influencer can showcase the product on their social media channels, giving the brand exposure to their large following.
This type of marketing has proven to be highly effective, as people are more likely to trust recommendations from individuals they follow and admire rather than traditional advertising methods.
Another example of the impact of social media influencers on marketing is the rise of influencer marketing campaigns. Brands are now working with influencers to create content that promotes their products and services.
These campaigns can take the form of sponsored posts, product reviews, and even brand ambassadorships. The goal of these campaigns is to reach the target audience through the influencer's channels and build brand awareness.
Benefits of Working with Social Media Influencers
Working with social media influencers can bring many benefits to businesses, including:
1.Increased Reach
As mentioned earlier, social media influencers have a large following, and partnering with them can increase a brand's reach and exposure.
2.Targeted Marketing
Social media influencers have a specific niche, and partnering with them allows businesses to reach their target audience in a more targeted and effective way.
3.Authentic Promotion
Social media influencers can promote products and services authentically and genuinely, increasing the brand's trust and credibility.
4.Cost-Effective
Compared to traditional advertising methods, working with social media influencers can be cost-effective, as the influencer's following can reach a large audience for a fraction of the cost of traditional advertising methods.
5.Measurable Results
Social media influencer marketing campaigns can be easily measured, allowing businesses to track their success and make changes as needed.
Read More: Why You Need To Work With a Digital Marketing Agency?
Takeaway
Social media influencers have become an integral component of modern marketing strategies. Social media influencers play a crucial role in digital marketing as they have the ability to reach a large, engaged audience and drive brand awareness and loyalty.
By partnering with influencers who align with your brand values and target market, you can effectively tap into their influence and achieve marketing goals such as increased sales and improved customer perception. Utilizing influencer marketing as a part of your overall digital marketing strategy can significantly benefit your brand.