Google Bard vs ChatGPT: Which AI chatbot will win?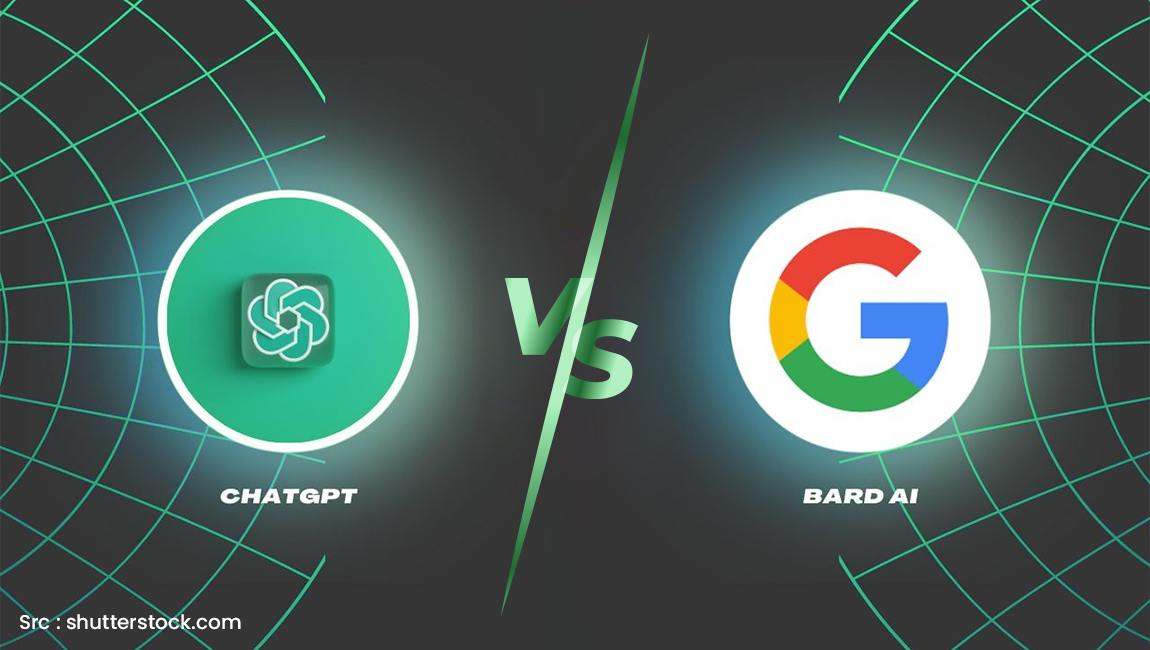 The Introduction of ChatGPT and Bard
The emergence of artificial intelligence chatbots has unleashed a revolutionary battle between two major companies that are leading the industry – Google and Microsoft. While Google has come up with Bard, Microsoft has introduced ChatGPT in the market. Let us find out more about these two AI tools.
Ever since its inception, ChatGPT has become the talk of the town. The responses that are received from this AI tool are somewhat similar to what you would receive from a human. As per the analysts, this popular artificial intelligence chatbot was able to reach at least 100 million users in just two months after its launch.
The increased popularity of ChatGPT led many people to think that it would soon surpass Google as the leading player in the industry, but within months, Google too came up with a similar software known as Bard. This new chatbot tool was introduced by Google to take on the popular ChatGPT.
The development of Bard was first reported by Sundar Pichai, the CEO of Google, a few days before the release of this AI tool. Alphabet and the CEO of Google announced in a blog post that starting Monday, "trusted testers" will have access to Bard.
Artificial intelligence chatbots have become a popular medium for businesses to interact with their consumers. The use of language-based models has changed the way humans communicate with each other, and AI-powered chatbots are now a popular way for businesses to communicate with their clients. The introduction of Open AI's ChatGPT, a potent language-based model, has revolutionized the digital world.
ChatGPT vs. Bard: What is the difference
Although ChatGPT and Bard work in a quite similar manner, there are some key differences between these two artificial intelligence tools. Let us find out the major differences between them.
Bard focuses more on the LaMDA language model, while ChatGPT works on GPT3. All artificial intelligence chatbots are trained as per the language models using statistics and probability. These two chatbots get their knowledge from two different places making this a significant point of difference between them.
There are key differences between their intended use and design, although both ChatGPT and Bard are language-based conversational artificial intelligence models. ChatGPT receives its information from the data it was trained on, while Bard gets its information directly from the internet.
The knowledge of ChatGPT is quite restricted. It can only provide information about the events till 2021, which is not the case with Bard. Bard uses the material that is already available online, including sources and data. The best thing about this artificial intelligence model is that it uses the most recent data and is able to deliver more current information and up-to-date events.
You can say that Bard has a more upper hand since it has access to a huge wealth of data and can be integrated with Google's search engine. This gives this AI model a more advantageous benefit, unlike ChatGPT, which is supported by Microsoft.
It is estimated that Google's Bard is able to give more factual and correct information to its users, unlike ChatGPT, which can make some embellished stories and factual mistakes.
Apart from all the above points, Google's artificial intelligence chatbot has more advantages than other AI platforms. All thanks to Google's huge data collection, the depth and range of information of Bard are enormous.
Bard has the ability to break down difficult subjects into digestible, easy, and chit-chat-worthy chunks. Users now have the option to learn difficult things in a more easy and simple manner. The primary goal of Google is to spread knowledge across the globe in a manner that is crisp, entertaining, and easy to consume, even for kids. However, this is not the scenario with Microsoft's ChatGPT. It creates content as per the prompt given in the text. ChatGPT does not have the ability to offer the benefits provided by Bard.
As a result of Google's extensive data collection, Bard AI is able to access more information than other AI platforms, such as Chat GPT.
Read More: Maximizing the Value of Backlinks for SEO
Final thoughts
In the battle between the two artificial intelligence chatbots, the possibilities are endless, which makes it more interesting. With every passing day, both Google and Microsoft are evolving their language models. ChatGPT has already been adapted to the GPT4 version, which will be integrated with Microsoft Bing, while Google Bard will be an integral part of the Google suite. Both these technologies are going to influence our lives, and let's see if they will make it better or worse. There is no doubt that they each have their own advantages and disadvantages, but what's most intriguing is that AI will witness its biggest breakthrough in the upcoming days, in some form or another.