Can We Use AI For SEO In 2023? Is It Worth Using?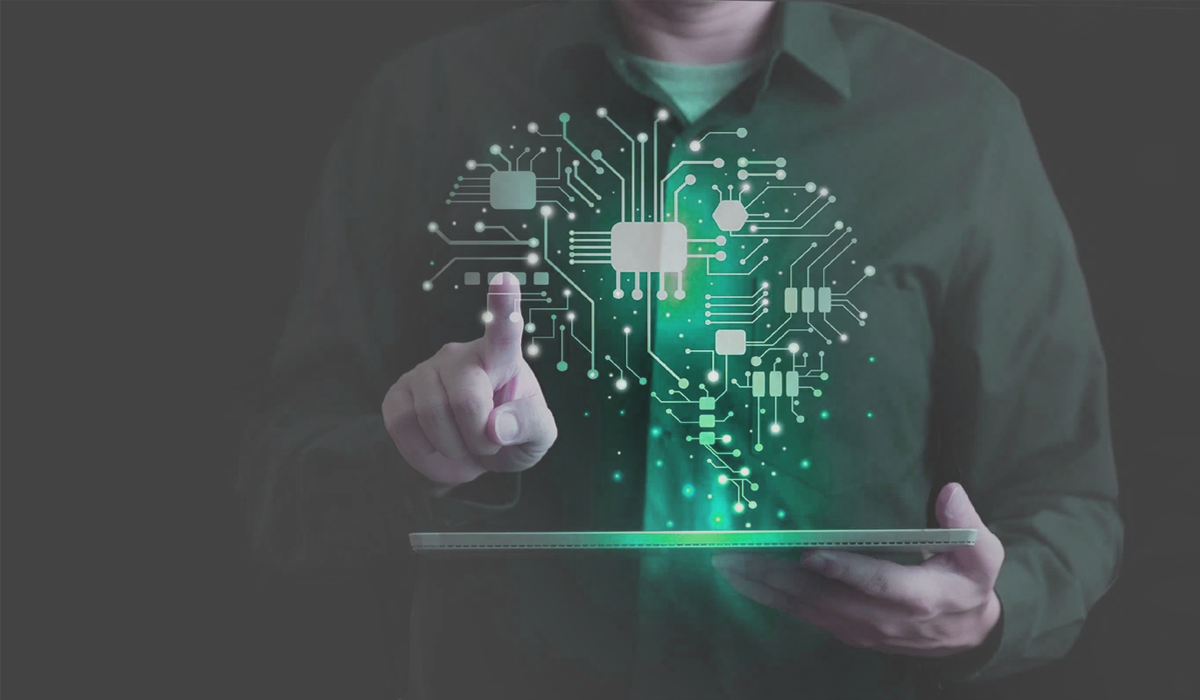 Is It true? Using Ai For SEO A Smart Choice In 2023
Ai is gaining traction growth across various industries due to its ability to unify tasks, analyze, vast datasets, & deliver customized experiences. While Ai plays a major role in reshaping business outlook, it's crucial for SEO professionals to fully understand its impact on copywriting SEO optimization & other areas in the industry. Yet, it is crucial to note that human abilities are irreplaceable, especially in creative and strategic roles. As per recent research, there are 200 million websites that are active right now. This means it's getting increasingly difficult for businesses to stand out online. This is where ai based SEO tools will help in making your business stand out.
What is Ai in SEO?
We live in an era where AI plays a huge role in our daily lives. Think of Alexa & Google Maps. Grammarly is one of them that is used to enhance content quality. Similarly, Ai is also changing SEO, democratizing data analysis & enhancing performance. In short, the use of artificial intelligence in SEO involves incorporating technology to enhance & optimize search engine optimization strategies. 
To learn more about how to use Ai to make your SEO game stronger than read the full article and take advantage of it.
What Are The Advantages Of Ai For SEO In 2023?
Helps in data analysis & reporting
By using Ai for SEO, experts can quickly assess website traffic, keyword effectiveness, and backlink profiles, enhancing search ranking, & enhancing customer journeys online.
Makes technical SEO Audits Easy
Ai tools can crawl your website & help you identify pages that are not being found by the users which need to be fixed. In addition, you can swiftly analyze website structure, identify coding errors, and evaluate mobile-friendliness.
Easy keyword research
Using Ai helps SEO experts uncover new keywords avenues by identifying relevant keywords. This enhances content optimization, aligning with search behaviors & boosting search engine traffic.   
Helps in reporting & performance measurement
Ai empowers SEO professionals to evaluate strategies, pinpoint improvement, & share outcomes. In addition to transforming ranking and optimization, it also improves user discovery.   
Saves time & increases efficiency
By using AI you can complete your time-consuming task easily like improving content, and finding the right keywords, which result in leaving businesses with more time to concentrate on other parts of their marketing plan.
Lastly, in order to use SEO AI tools optimally combine them with project management tools & maximize your digital success. To learn more about it and its tools read our Free project management tools blog.  
10 Tools Of Ai For SEO That Will Reshape Your SEO Game
1. Alli Ai
Using Alli Ai, you can simplify the SEO process & boost your website content strategy, build quality backlinks, & optimize content by conducting keyword research.
2. Pro Rank Tracker
It's hard to track your content's SERP ranking manually as Google personalization makes manual searches slow and misleading.
3. Rank IQ
A toolset that helps users to create SEO-optimized blog posts. Now create optimized posts effortlessly using content briefs aligned with Google's preference. Also, you can refine older posts for better ranking within 30 minutes by creating an outline, & enhancing it with assistant suggestions.
4. Brightedge
An advanced SEO tool that utilizes artificial intelligence to enhance various aspects of search engine optimization. It offers features such as hyperlocal SEO, keyword reporting, intent signal analysis, & content suggestions. With Brightedge users can streamline their SEO strategies, optimize content, & achieve better performance.
5. Page Speed Insights
A web performance analysis tool that provides recommendations for improving the speed and performance of websites. Google's free tool that let owners analyze their page speed as per Google standards. Fast-loading websites improve your SERP ranking, which Google has incorporated into its algorithms since 2017.
6. Semrush
Make content creation simplified with Semrush ai writing assistant, an app for websites, ads, & social media. A top player in SEO, that helps in providing keyword research, on-page optimization, competitor analysis, local SEO, link building, & keyword tracking.
Also, Find Out Free AI Software for Digital Marketing
7. Outranking
Enjoy expert structural suggestions, woven with vital keywords & page ranking mastery with outranking Ai tool. Create content that strikes the perfect balance between human-friendly readability and potent SEO. In addition, you can outline that dazzle & deliver information to your audience.
8. Scalenut
It is an all-in-one SEO marketing tool that combines a keyword planner, SERP analyzer, SEO article writer & content optimizer to make the workflow as smooth as possible.
9. CanlRank
An AI-powered SEO wizardry, Canlrank was created by Stanford engineers. In addition, to data, it provides game-changing insights and predictions, with 60% accuracy when forecasting a site's ranking potential for keywords.
10. Word lift
Your website's organic traffic booster that empowers web creators, editors, & SEO experts with ai magic. Make your web content search engine-friendly by transforming effortlessly with word lift to boost your organic traffic.
Conclusion
As AI continues to develop, it holds the potential to radically reshape SEO strategies. Now to answer the question of whether it is worth using Ai for SEO in 2023 or not?  The answer is yes, as long as you use it wisely to complement your human expertise. Ultimately, the successful integration of AI for SEO requires a balanced approach that combines the power of AI with human expertise.